Start and Grow
your digital
service-based business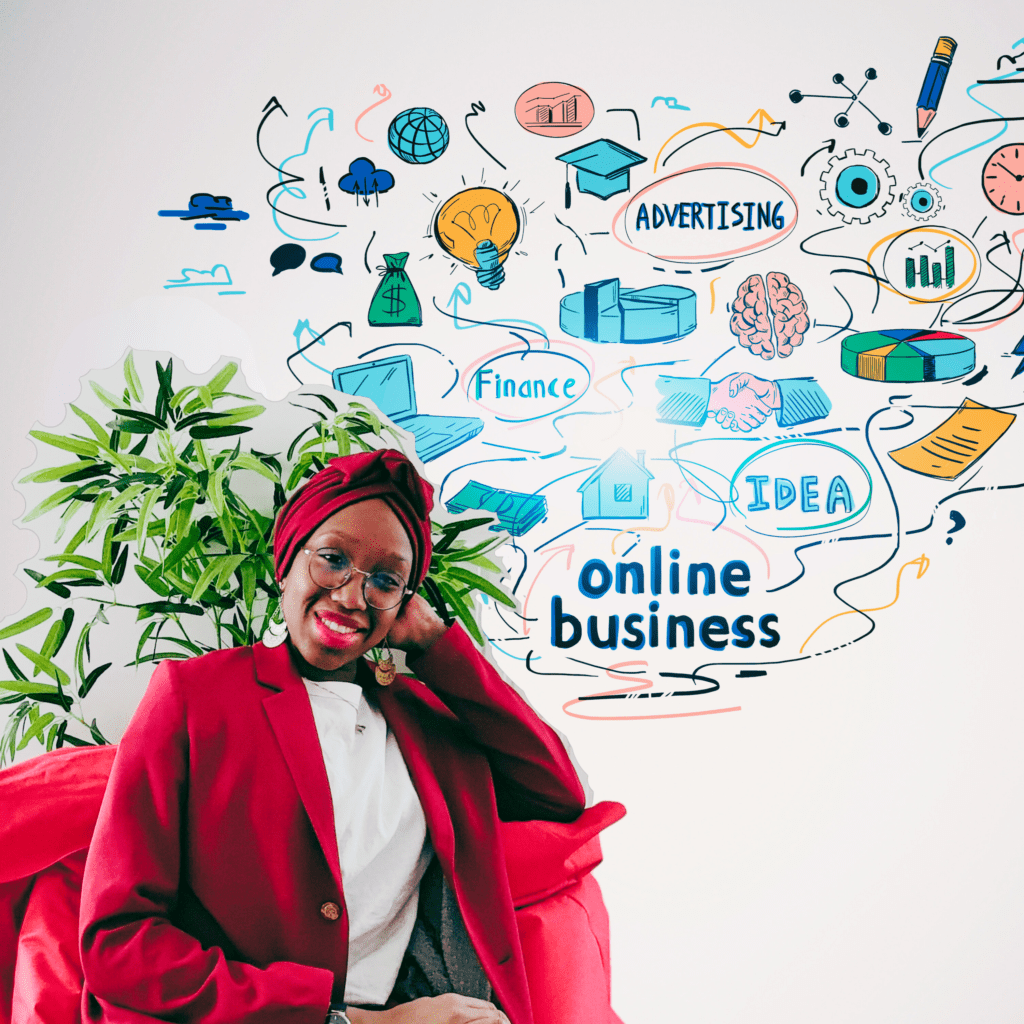 The mentorship Radiant Entrepreneur
You want to create and grow your digital service-based business, and perhaps it's a side hustle and you divide your time among multiple activities. Most training programs are not suitable for your schedule and the goals you are aiming for.
If only you could have personalized services and advice from someone who has been there.
Look no further radiant woman! Everything you need to create and grow your digital business is right here.
RE BASIC
Free access to the radiant women's community
Facebook group Radiant woman entrepreneur
Weekly podcast
The montly business & development topic
RE PRO
This is for you if you desire step-by-step and self-paced learning. You will know where to begin and how to turn your radiant ideas into reality, step by step.
RE PRO is RE BASIC, and also includes:
- Unlimited access to courses
- Access to events reserved for RE PRO members
- Access to the private community by invitation only
RE PLUS
This is for you if you prefer to be guided at every stage of your business development. You don't have to be alone in front of your courses; let's come together live to create your offers, enhance your marketing, and increase your sales.
RE PLUS is RE PRO, and also includes:
- Business coaching sessions for your business
- Co-working sessions with other RE PLUS members
- Access to events reserved for RE PLUS members
RE EXPANSION 1:1
This is for you if you desire a customized service. Receive unlimited and exclusive advisory services and implementation assistance.
No matter where you are with your business, this is for you if you prefer a completely personalized service. Expansion 1:1 is a business mentorship where you can receive advice from your business mentor directly through private messaging, unlimitedly! Let's work together to implement the right actions and systems to achieve the goals you're aiming for, because it's time to radiate.
Would you prefer to outsource a few tasks?
You have the following services, starting at €497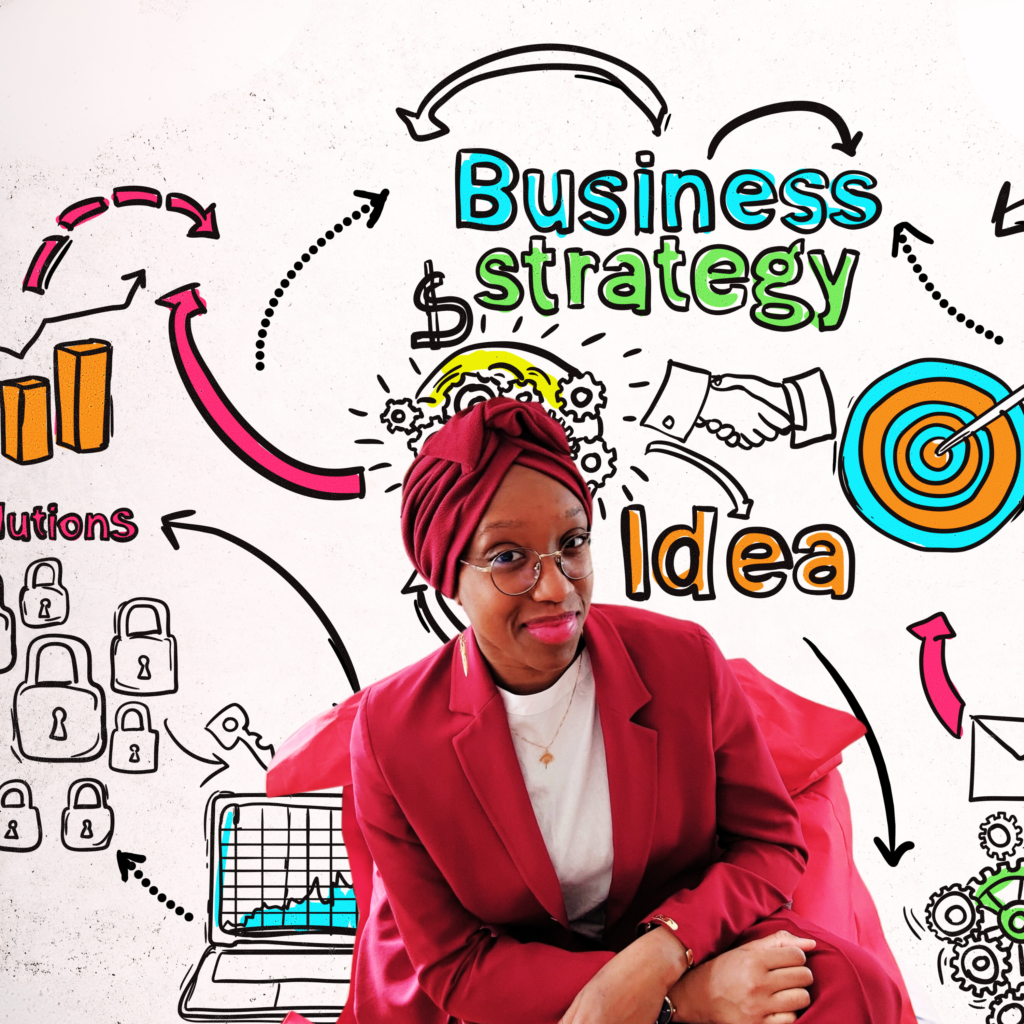 It's about time to radiate online!
Professional in the finance sector AND entrepreneur.
It all started when I used to work in a consulting firm. Whenever I could save some time, I was helping at the foundation of the company to provide advice to start-ups and new entrepreneurs.
That's where I met a service-based business that wasn't doing so well. They were feeling trapped in their business, not having enough time for prospecting and serving their clients.
But... They were not ready to give up just yet! Their resilience inspired me to start my own journey.
If you're looking for a business mentor with whom you can share your challenges and get solutions for your business, it's the right place.
With 3 years of experience in digital entrepreneurship, over 5 years in finance in multinational companies, and various training (academic and self-taught), I have the skills to help you improve your finances, create a new income stream, structure and streamline your service-based business to reach its next level.
Listen to the Podcast
Find a new episode every week about the reality of the entrepreneurial life for working women who provide online services.

This podcast invites you to realign your priorities, strengthen your mindset, and take action to achieve your goals.

Topics: business strategy, mindset, marketing, fundamental business principles, finances, leadership, life and challenges of working women.
New episode on Mondays
Radiant woman entrepreneur podcast
Radiant woman entrepreneur is there for ambitious service-based entrepreneurs who want to stand out online and increase their sales faster with simpler systems.
Connect weekly to listen to a new episode where Leslie Destrac talks about the reality of the entrepreneurial journey.
This podcast invites you to focus on your priorities, strengthen your mind and take action to reach your goals.
Topics: business strategy, mindset, marketing, principles in business, finances, leadership, and women's lives and challenges.
045 What makes a business stand out online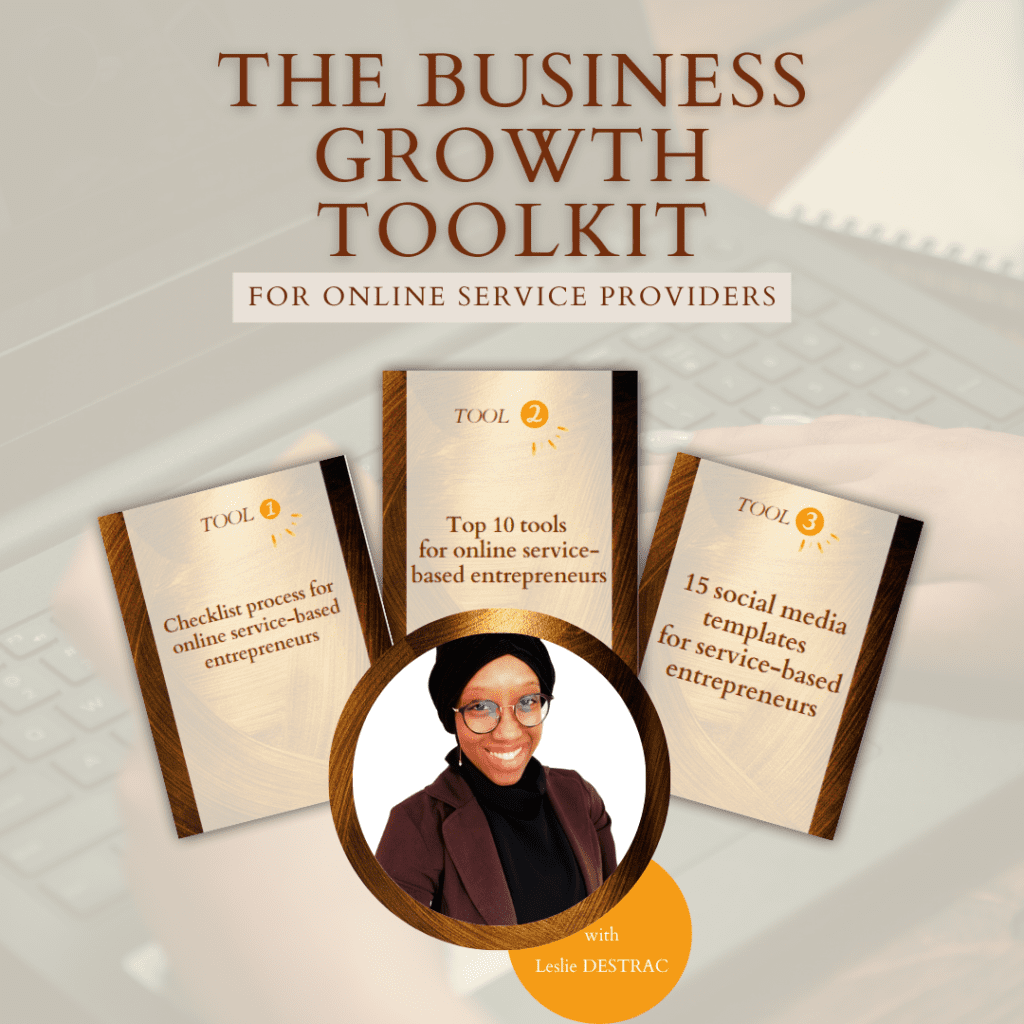 The Business growth Toolkit
Special digital service providers
Radiant entrepreneur
The mentorship for the digital businesswomen
Perfectly imperfect and radiant!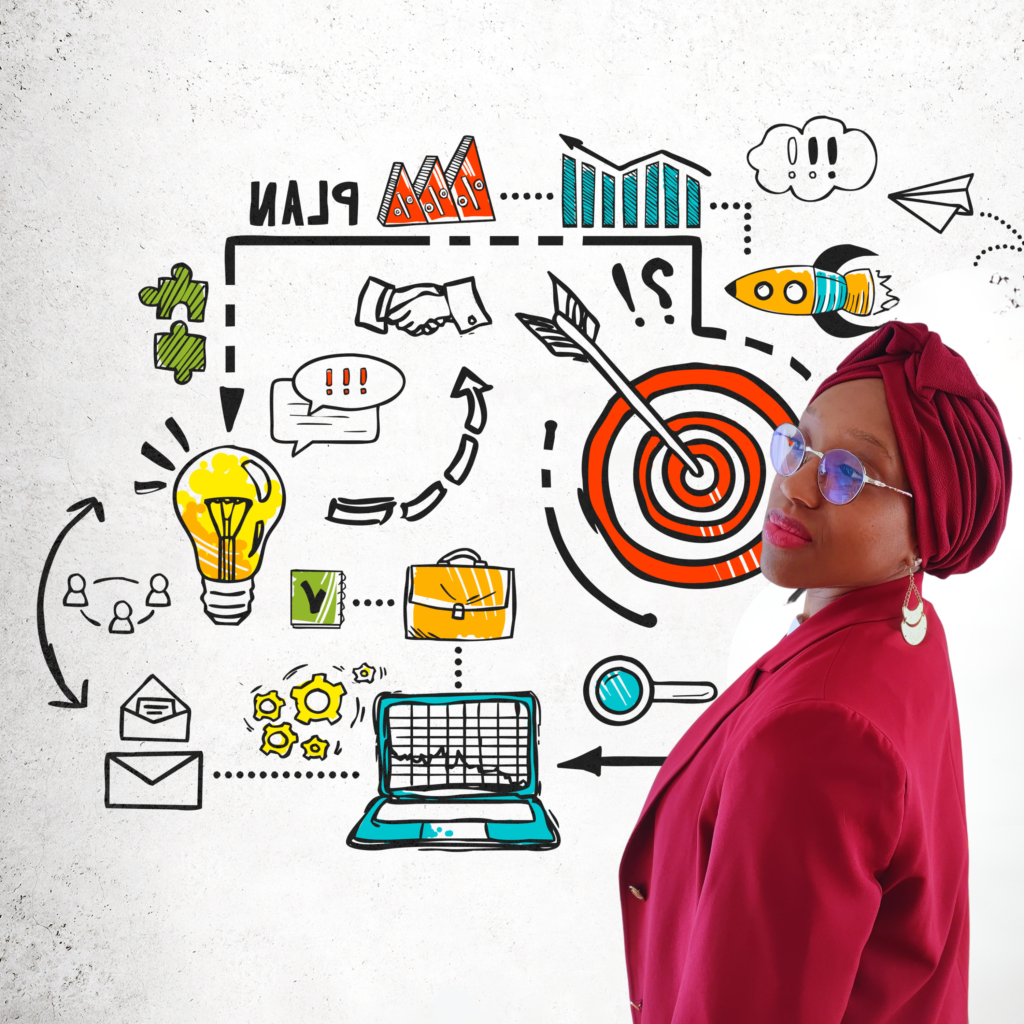 Your teaching are always useful thank you for sharing
Just wanted to say thank you, Leslie, for helping me establish an effective work plan. Thank you!
Thank you for your coaching; it's a pleasure for us to discover things that help us grow.
Thankfully, there are coaches like you who emphasize that entrepreneurship is a journey, not a set of ready-made recipes. Thank you, Leslie, for your authenticity.
You provided me with support, and I thank you for taking the time. I believe our last session lasted more than an hour. Thank you again for your wisdom.
I haven't forgotten your expertise. Our phone call gave me a real boost.
Thank you so much. I'm already learning a lot, which allows me to better organize myself. May God reward you.
A big thank you for this challenge. Personally, I tend to procrastinate, and challenges like this really help me.
Thank you for all the motivation you send me across the Atlantic through your podcasts!